Periphery's Periphery V: Djent is Not A Genre is among the most hard-hitting records in both composition and raw rhythmic power. Using the exact signal chain from those sessions (along with Matt's infectious energy), GetGood Drums' P V Matt Halpern Signature Pack makes it easier than ever to get studio-quality drum sounds in your home studio. The sample pack includes a huge selection of drums, snares, and cymbals, curated and played by Matt himself, and includes sounds from both Pearl Drums and Meinl Cymbals. The samples are minimally processed, so you have complete control during your mixing, and they cover a massive range of expressions, from soft ghost notes to explosive rim shots. A favorite of drummers, producers, and beat makers at Sweetwater, GetGood Drums delivers uncompromising sound at a great price, and the Matt Halpern P V Signature Pack follows in that tradition, with slamming drums you're sure to love!
A custom collection of signature sounds
The core of the P V Matt Halpern Signature Pack is an extensive collection of snares, kicks, toms, and cymbals produced by Pearl Drums and Meinl Cymbals. Filling out the kit is a perfectly tuned round of drums, ensuring top-quality sounds with zero chance of souring up your mix. To top things off, each tone is capable of swapping between processed and raw styles via the included Turbo Knob.
A powerful production and educational tool
Instructor and session vet Matt Halpern (Periphery, Animals as Leaders) is one of metal's hottest drummers. But in speaking with Matt, it's clear his interests extend to every facet of the music world, and particularly to music education. Some readers may remember Matt's online service Bandhappy, which brought teachers and students together all across the globe. The GetGood Drums Matt Halpern P V Signature Pack succeeds in offering home recordists a practical way to learn better mixing at any stage in their careers and aims to help producers obtain the same production edge that Periphery has enjoyed in their meteoric rise to fame.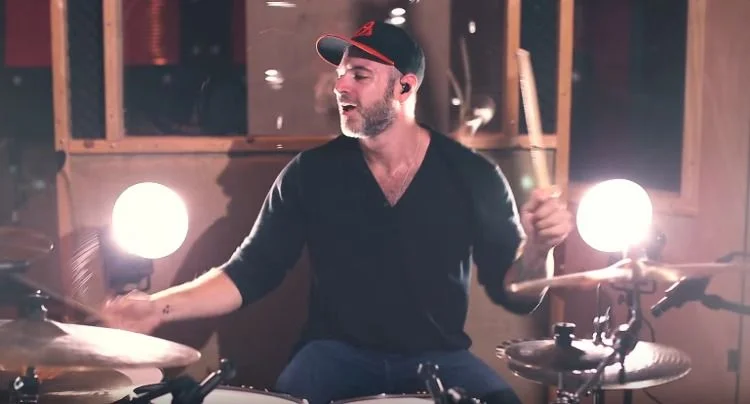 GetGood Drums Matt Halpern P V Signature Pack Features:
A stunning multi-sampled drum pack featuring sounds from Periphery's Periphery V: Djent is Not A Genre recording sessions
Includes samples from custom Pearl and Meinl instruments
A unique library of delicate ghost notes to aggressive, full-bodied attacks
Punch up acoustic drums, trigger electronics, or build parts from scratch via MIDI
Suited for all music styles, but unbeatable for modern metal
Drums are minimally processed to give you full creative control
Turbo Knob grants the evolve raw tones into powerful processed sounds
New and improved GUI separates sounds in a suitable order
Envelope and pitch control
Enjoy multiple articulations across the kit
Licensed Kontakt Player Library (no need to purchase Kontakt)